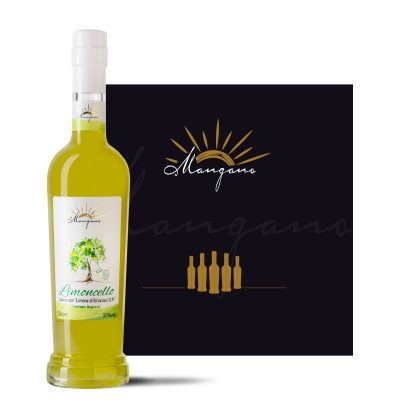 ALFEO COLLECTION
Our collection reserved for large-scale
retail trade and HORECA.

Download the brochure
ALFEO COLLECTION
LIMONCELLO DI SIRACUSA
Mangano Limoncello is made from PGI-certified Syracuse Lemon. It belongs to the Femminello siracusano cultivar, the most representative in Italy, at almost 40% of the entire Italian production.
In 2000 the Syracuse Lemon became PGI.
It is cultivated in the Syracuse province and is strongly bound to the culinary tradition, from pastry to cooking.
Limoncello made from Syracuse lemon is a traditional product and we are the only producer in our area.
AVOLA ALMOND
There are many varieties of almond in Italy, but the Avola Almond cultivars are Pizzuta, Fascionello and Romana (or Corrente d'Avola).
These cultivars are the finest in Italy and the most appreciated abroad for their nutritional qualities and their use in diet.
In Sicilian tradition they are mainly used in pastry making; we obtain an almond cream with an unique flavour.